Thursday, April 11, 2019 - 4:30pm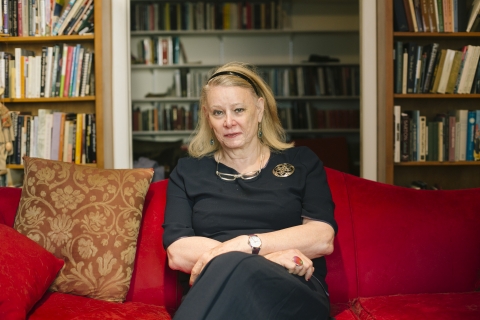 Deirdre McCloskey presents "Humane True Liberalism" 
About the Author:
Deirdre McCloskey is a Distinguished Professor of Economics, History, English, and Communication at the University of Illinois at Chicago. A well-known economist and historian and rhetorician, she has written 17 books and around 400 scholarly pieces on topics ranging from technical economics and statistical theory to transgender advocacy and the ethics of the bourgeois virtues. She is known as a 'conservative' economist, Chicago-School style (she taught in the Economics Department there from 1968 to 1980, and in History), but protests that "I'm a literary, qualitative, postmodern, free-market, progressive-Episcopalian, Midwestern woman from Boston who was once a man. Not 'conservative'! I'm a Christian libertarian." With Stephen Ziliak in 2008 she wrote The Cult of Statistical Significance, and in her latest book from 2016 Bourgeois Equality: How Ideas, Not Capital or Institutions, Enriched the World she argues for an 'ideational' explanation for the Great Enrichment 1800 to the present.