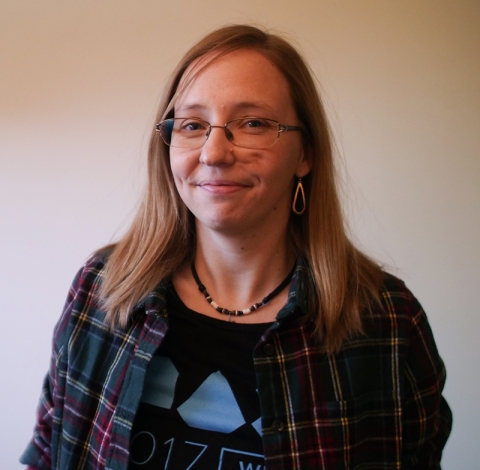 PPE is excited to announce Dr. Kate Dorsch will be joining us as the new PPE Associate Director in January 2022. We would like to thank Dr. Raj Patel for his service as Acting Associate Director during the Fall 2021 semester.
Dr. Kate Dorsch is a historian of science who specializes in expertise & knowledge production. She's been with Penn for nearly ten years, first as a graduate student, then as a teaching postdoc, and now as the Associate Director for PPE. Her research interests include 20th century American technoscience, the philosophy of science and epistemology, pseudoscience, and science fiction. Her teaching interests have reflected her research interests, and she's had many PPE students in courses like The Emergence of Modern Science, Science & Literature, Science Technology and War, and Digital Democracy.
Dr. Dorsch is excited to be joining PPE. She prides herself on an excellent record of teaching, advising, and mentoring undergraduate students. Undergraduates are the University's reason for existence, and she believes in advising that is compassionate, honest, inclusive, and accessible. She is committed to building and sustaining a student-centric, progressive, cutting-edge program that encourages students to think cross-disciplinarily and creatively about local and global issues, and looks forward to supporting PPE as it continues to develop students who are prepared to face the challenges of the 21st century, both as entrepreneurs and citizens.
A Chicagoland native, "Dr. Kate" likes all things outdoors, especially in the winter! When she's not hard at work mentoring students or thinking about UFOs (her current research subject), she can be found with her Sheltie, Duncan, in agility classes at the PennVet Working Dog Center; playing video games with her partner, Dave; or knitting up a sweater while listening to an audiobook.
She is excited to be joining PPE, and looks forward to the exciting things to come! Advising dates for January will be available soon on Calendly.