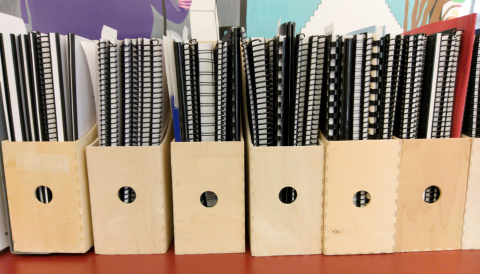 PPE majors who enter their senior year with a 3.6 GPA or better in the major are eligible to pursue honors by completing an Honors Thesis.
The honors thesis represents new and novel research as undertaken by you, the thesis writer. Though the final length of the thesis may vary student to student, the average thesis is between 50-90 pages (including references, images, other editorial infrastructure like the table of contents), depending on the methods and analysis used by the thesis writer. It represents sustained and engaged research and the thesis writer's very best in research and writing. It should be a culmination of your time not just in PPE but at the University of Pennsylvania.
Honors in the major is attained through the completion of 3 steps:
Submission of a spiral-bound hard copy of the senior thesis to the PPE Program Office
Receiving an A- or better in PPE 4998
Presentation of research at the annual PPE Senior Symposium
Who should write an honors thesis?
Students looking to graduate with honors in the major. Completion of the honors thesis is the only way to achieve honors in the major.
Students considering graduate school (law, med, or otherwise). The thesis makes for an excellent writing sample and the successful completion of an honors thesis greatly strengthens a graduate school application.
Students interested in being eligible for a variety of thesis prizes, whether through PPE or through the Center for Undergraduate Research & Fellowships.
Students interested in applying for highly competitive scholarships, fellowships, grants, and so on (e.g. Rhodes, Marshall, etc.).
Students interested in publishing their work in scholarly journals, or interested in a career in policy, consulting, communications, writing/journalism, etc.
Students interested in a once-in-a-lifetime opportunity to undertake sustained research in a subject area of their choice!
Preparing for an Honors Thesis
Students interested in pursuing an honors thesis are strongly encouraged to enroll in a PPE capstone (PPE 4XXX) in the spring of their junior year or fall of their senior year. This capstone will introduce you to upper-level interdisciplinary work and give you the opportunity to start thinking in a sustained way about the sort of work you will want to pursue in your honors thesis.
Students are strongly encouraged to begin working on their proposal, literature review, and research in the semester prior to enrolling in PPE 4998 Directed Honors Thesis, the official honors thesis independent study. It is extremely difficult, if not impossible, to design a research proposal, undertake said research, analyze resulting data, and write a thesis within the space of a semester.
What do I do with my thesis once it's completed?
Students may choose to submit their thesis for consideration in the Penn Journal for Philosophy, Politics, and Economics (PJPPE).
Everyone who completes a PPE honors thesis may elect to publish it online in the PPE Honors Repository in the Penn Scholarly Commons once it's been approved by the Associate Director. You are able to self-submit your work to the collection by going to this direct link.  You can also find the link on the left sidebar of the collection's page; you will select "Upload to Honors Theses(PPE)" located under Authors.
Students can submit their completed theses for prizes, which come with accolades and (frequently) a cash prize! See here for thesis prizes awarded through CURF and the College. CURF thesis award submission deadlines are often in late March.

PPE also awards its own prize for best thesis. The submission deadline occurs in early April.
Students interested in submitting their thesis during the awards cycle are STRONGLY ENCOURAGED to complete PPE 4998 in the Senior Fall semester. These prizes are highly competitive and students will benefit from the additional refining and polishing possible in the spring.
Process for completing an Honors Thesis
1. Identify a topic or set of topics for your honors thesis.
2. Secure a willing faculty member to serve as supervisor for the honors thesis.
This could be someone who taught a class you have taken, or someone you know through some other event, club, or opportunity.
In addition to standing faculty throughout the University, students may consider PPE Fellows as potential supervisors.
CURF has a Research Directory with a database of Penn professors who have expressed an interest in working with students.
3. Develop an honors thesis proposal outlining your work and goals for the coming semester.
Think of this proposal as a syllabus for your honors thesis. It should include a breakdown of what work you intend to do and when; any material you intend to read or engage with during the honors thesis (a reading list); any deliverables produced during the course of the honors thesis and when they should be completed by ; and a deadline for the final product. We require this layout for your final deliverable.
4. Complete the PPE Independent Study Application Form.
Download and complete the Independent Study Application form.
Submit the completed form here.
Independent study applications are due NO LATER THAN one week after the first day of the semester. Applications received after this deadline will not be approved.
Following review by the Associate Director, you will be issued a permit for an independent study with your supervisor.
5. Submit final deliverable at the end of the semester to the PPE Program.
In addition to submitting your final product to your thesis supervisor, you must submit a digital and physical copy of that final product to the PPE program.
The digital submission of the completed honors thesis must be in .pdf format and emailed to ppe-program@sas.upenn.edu.
The physical submission of the completed honors thesis must be a spiral bound hardcopy and dropped off to the PPE office, 311 Cohen. Campus Copy Center at 3907 Walnut Street has cheap, quality thesis binding options.

Due: last day of the final exam period