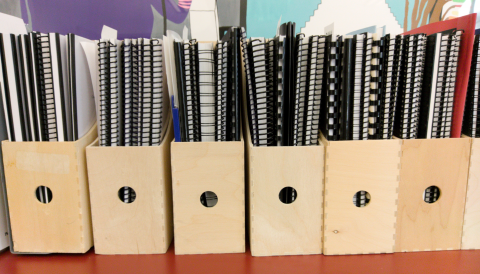 Students who complete their degree with a 3.6 GPA in their major are eligible to pursue honors by satisfactorily completing independent research in a 1 cu independent study with a professor.

The honors thesis is undertaken during a student's senior year and may be started if the student may reasonably expect to graduate with a 3.6 GPA in the major, even if the current major GPA is below that.

Honors requires a 1 cu independent study, typically PPE 498: Directed Honors Thesis. Since the honors independent study is 1 cu, seniors considering part-time status should plan accordingly. The honors thesis credit can count towrds both the theme and the honors option on your academic worksheet.

To request a permit for PPE 498, a student must identify a research project and a supervisor, who can be any Penn Professor or PPE Fellow, to oversee the project. Once you have found a willing supervisor, complete the form below and attach it in an email to ppemajor@sas.upenn.edu copying your supervisor.
A student may enroll in PPE 498 in either the fall or spring of senior year. Please know that deadlines for honors thesis awards typically fall in at the beginning of April. Examples of these prizes include the Joseph Warner Yardley Prize for best thesis on political economy and the Rose Award for outstanding research achievements by undergraduates.

The final thesis is a formal document. We provide this suggested lay-out, though you are welcome to use alternative formal formatting. A copy of the completed honors thesis should be emailed to ppemajor@sas.upenn.edu and this will also be a de facto submission for consideration of publication to our student journal SPICE, unless otherwise indicated in the email. Everyone who completes a PPE honors thesis may elect to publish it online in the PPE Honors Repository in the Penn Scholarly Commons. Bound copies are also available in the PPE Main Office in 311 Cohen. Please visit to see some of our students' excellent work!

To be eligible for PPE's "Best Honors Thesis" prize, you must submit your thesis by April 2nd.
Archived Theses
If you are interested in reading out students' work, we maintain a library of many PPE Theses in 311 Cohen Hall. 
*When you submit your thesis to this repository, please email sarnoa@pobox.upenn.edu and ppemajor@sas.upenn.edu to notify us that you've made the submission.